Fibreglass and Wooden Boat Repair
With our extensive knowledge of boat construction we are able to undertake both traditional & modern wooden boat repairs, as well as fibreglass repairs including composite construction.
With Mitch's experience and knowledge of wooden boat construction he is able to give sound advice and work out a method of repair that is sometimes, not only repairing the problem, but making the structure better than when it was originally constructed. Bearing in mind that not all boats, especially wooden ones, have been professionally built, sometimes the boat will have an ongoing problem due to the initial method of construction, that needs rectifying to make the repair a permanent fix.
As wooden boats age problems arise with fastenings, caulking and ingress of fresh water in areas above the waterline especially around the deck and cabin. This leads to rot, especially if plywood is part of the vessels structure, and it isn't always apparent to the untrained eye. In many cases it does not show until such time as it has reached a stage where it becomes a serious problem. 
A classic problem with traditional boats is destruction of the timber around fastenings and fittings below the waterline, due to over protection with zinc anodes. The classic fix is to keep adding zinc until, if left long enough, it will eventually destroy the boat through the breakdown around the fastened, metal skin fittings, keel bolts, stern and rudder tubes etc.
With Karl's experience in composite and GRP we are able to assess and undertake repairs in these vessels using best practises and methods. Often damage that appears only cosmetic has underlying structural damage that is not apparent to the untrained eye.
Gelcoat repairs are an important part of our work as all GRP production boats are built in a mold and the method of finishing the exterior is by gelcoating the mold prior to laying up the structure. These surfaces are damaged through accident and use during the service life of the vessel, and require repair by application of gelcoat, after having repaired the substrate below. 
Contact us today!
For a friendly chat or just some advice about your boat, feel free to contact us now.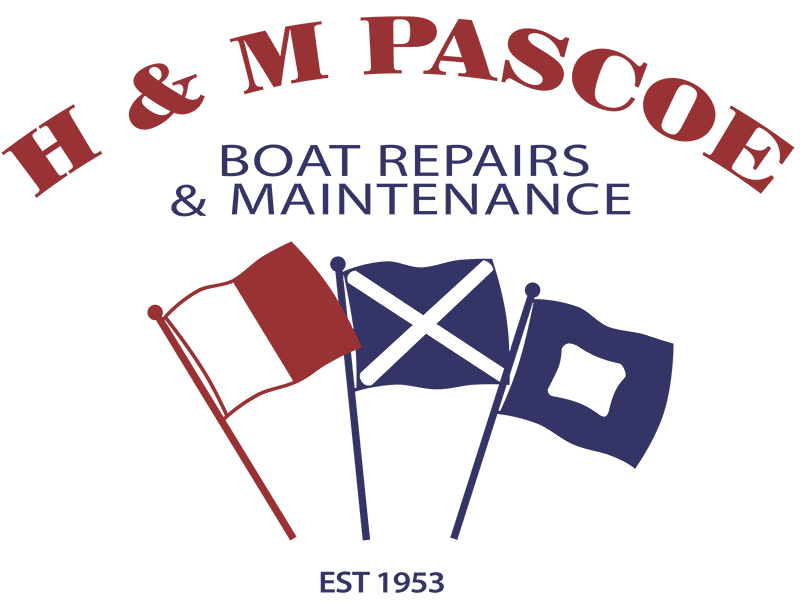 H & M Pascoe Boat Builders
H&M PASCOE BOAT BUILDERS LTD
1 DUNDAS ST
WHITIANGA 3510
Email info@hmpascoe.co.nz
A/H 07 866 5866
1 DUNDAS ST
WHITIANGA 3510
A/H 07 866 5866
Mitch   0274852046
mitch.pascoe@xtra.co.nz
Phyll   0274852036
phyllpascoe@xtra.co.nz