Other Repairs
With our repair experience we are not limited to repairing boats alone.
We have also undertaken fibreglass repairs on GRP  campervan panels, truck mudguards, car parts, outboard motor cowls, and motorbike fairings. We can also touch up paint on these repairs using our in-house Valspar tinting system, producing the colour required from our data base of standard colours, as well as automotive colours. We have also undertaken truck deck repairs using the resin-impregnated plywood commonly used on both truck and trailer decks.
We sometimes also carry out repairs to timber items such as tables, chairs and furniture etc. High quality woodworking skills were an important part of traditional boat building, as the hatches, coamings and cabin trunks were all built using long -practised methods of  jointing  timber together with dovetailed corners, half-lapped joints, splined joints etc.
A sound knowledge of timbers, their  various qualities and the correct methods of selecting, cutting and machining from rough sawn to finished product were an important part of traditional boatbuilding.
Our painting has not been only of boats. We have also painted aircraft and truck parts, both metal and composite, as well as machinery parts that are used in our boat repair business such as steel engine frames, mounts couplings etc.
Contact us today!
For a friendly chat or just some advice about your boat, feel free to contact us now.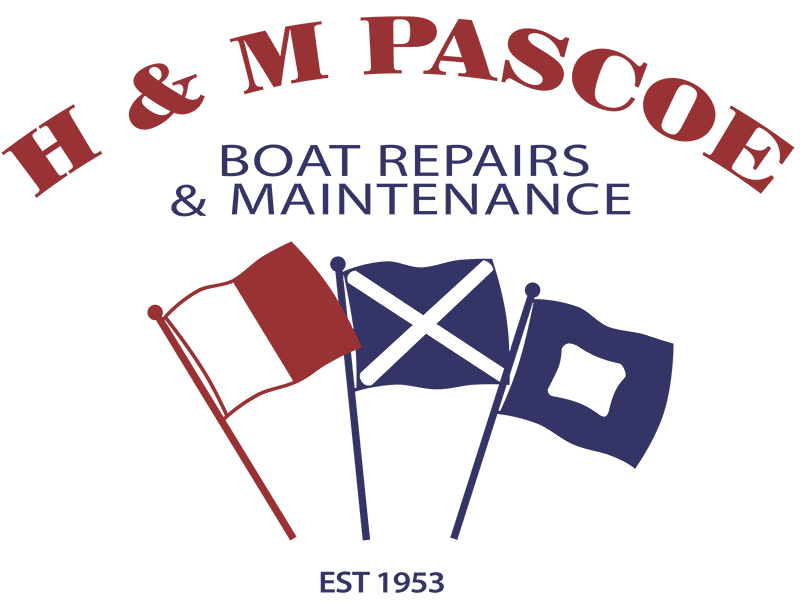 H & M Pascoe Boat Builders
H&M PASCOE BOAT BUILDERS LTD
1 DUNDAS ST
WHITIANGA 3510
Email info@hmpascoe.co.nz
A/H 07 866 5866
1 DUNDAS ST
WHITIANGA 3510
A/H 07 866 5866
Mitch   0274852046
mitch.pascoe@xtra.co.nz
Phyll   0274852036
phyllpascoe@xtra.co.nz