Cleaning and Polishing
Keeping your boat clean is a very important part of its maintenance. Dirt, grime, soot, mould and especially bird droppings are not good for either painted or gelcoated surfaces. We offer a complete boat valet service, both interior & exterior, including cleaning carpets & squabs. We can hot wash the exterior of your vessel to remove dirt, mould, stuck bait etc. We can cut &/or polish the exterior of vessels from the top to the waterline & we can clean & protect windows including tinted windows. We use quality Meguairs products.
This service can be done while the vessel is in the waterways/marina berth or on the hardstand for the hull. We can travel to other areas eg Whangamata & Tairua Marinas and Pauanui Waterways to do from the belting line up both cleaning & polishing.
Some people mistakenly think all paint needs cutting and polishing. Not so! Many of the paint companies state not to cut and polish or use wax on their products, as it accelerates the aging process by removing the resin rich coating on top of the pigment which is what gives it that shiny appearance. Wax can go yellow on white coatings. Awlgrip is one of these products. They even specify a washing product to use. It is followed by a product applied by hand and wiped off when dry.
Gelcoat certainly needs polishing and waxing otherwise it loses its shine quickly if not maintained, and it needs to be maintained otherwise, if left, it is very hard to restore to a new-like surface. It seems that modern gel coats don't stay as shiny for as long as they did in days gone by. There are boats around that are 30 years old, still original Gelcoat, that when washed and tidied up look quite good but it doesn't appear that way with the new gelcoats. Perhaps we can blame increased UV or may be that's just the way it is.
Sadly, in the case of a badly faded painted boat that needs "cutting and polishing", the paint is past its use by date and the vessel needs repainting. Cutting and polishing is a very short term fix when it reaches this stage and in reality a waste of money, better put towards a repaint. Sadly, painted boats don't stay shiny forever and it's one of the things that should be factored into the maintenance costs.
We have an industrial steam cleaner/hot water blaster and we are also able to clean engine-rooms to remove dirt, oil, grease and soot that has accumulated. This project is normally undertaken at a time when the engine has been removed for major work or replacement.
We also offer a care service by where your boat can be regularly washed and maintained to keep its apperance looking sharp. This can be arranged as per the owners requirements as to what is to be done and how often.
edit
Contact us today!
For a friendly chat or just some advice about your boat, feel free to contact us now.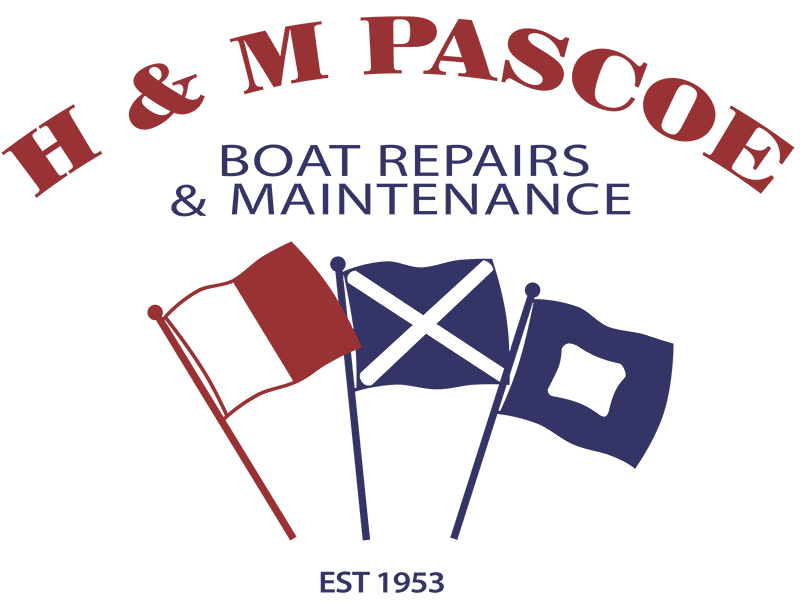 H & M Pascoe Boat Builders
H&M PASCOE BOAT BUILDERS LTD
1 DUNDAS ST
WHITIANGA 3510
Email info@hmpascoe.co.nz
A/H 07 866 5866
1 DUNDAS ST
WHITIANGA 3510
A/H 07 866 5866
Mitch   0274852046
mitch.pascoe@xtra.co.nz
Phyll   0274852036
phyllpascoe@xtra.co.nz