Chandlery
Our ethos is to provide our customers with good service. Some people would put "Chandlery" under "Products for Sale" in a website but we regard having basic maintenance items on hand for our customers as a service. To us that means that, if a customer hauls out one day unexpectedly and we already have what they need in stock, it's a lot less hassle for our customers and we have gained trust that we'll have what is needed when required.
Of course we don't have absolutely every item in stock but we try and keep the most commonly used as follows below:
ANTIFOUL
We stock the following types of antifouling in our DG stores:
Sea Barrier 3000. This is an Altex ablative antifouling and it is the commercial equivalent of Altex No 5. We stock black, blue and red. If you require green it will need to be in Altex No 5
Awlcraft. This is an International ablative antifouling. We stock black, blue and red
Trilux 33. This is an International aluminium safe antifouling. We stock black, blue and red
We can also get overnight Micron Extra, Micron 66, Ultra and most other antifouls from both International and Altex as well as PETTIT vivid in a range of colours not available in other products.
OTHER MARINE PAINT
We keep a certain amount of single pot undercoats and white topcoats in stock for our customers to use. We can get colours overnight.
ANODES
We pride ourselves on having in stock pretty much any anode our customers may want or need apart from stern leg anodes for Volvo or Mercruiser. This includes shaft collars for all sizes up to 3″, Prop nut anodes, plain zinc anodes with no holes, weld-on anodes and anodes with pre-drilled plates.
We stock a range of bow thruster anodes as well specialist anodes such as for folding yacht propellers.
The brands of anodes we stock are DLM, Martyr as well as Sidepower, Lewmar & Vetus bow thruster anodes.
TRUDESIGN Fittings
We stock a range of TRUDESIGN plastic composite fittings including Ball Valves, Skin fittings, 90 bends, hose tails, scoops, and anti-syphon breaks.
These fittings are made in NZ and exported for use overseas in both BSP and NPT pipe threads. These fittings comply with American ABYC standards.
FIBREGLASS SUPPLIES
We stock polyester, vinylester, epoxy resins and polyester flowcoat as well as a range of fibreglass tapes and fibreglass clothes in various weights, as well as chopped strand matt. We can source and supply fibreglass tube up to 300 mm diameter to construct exhausts and vents as well as exhaust hose and hump hoses to join together the fibreglass sections .
We also stock glue and filler powder as well as Awlfair pre-mixed epoxy filler.
RIGGING  SUPPLIES
We stock TEF-GEL, DURALAC anti corrosive  jointing compound, stainless steel lock wire and stainless split pins .
We can supply rigging components such as SEARIG fittings and supply replacement rigging .
We can supply rope and cordage made by FINELINE Marine including  Advantage Dyneema for halyards.
We can supply Hella LED lights for your vessel including interior lights, Nav lights and lights for your mast . These lights have a very low power consumption, something that is important in small yachts with limited battery capacity.
GENERAL PAINTING SUPPLIES
While you are on the hardstand carrying out maintenance work on your vessel we stock and can supply masking paper, plastic, masking tape, thinners, solvent-resistant rollers, disposable brushes and sanding discs & paper etc.
EPIRBS And PLBS
We are the local stockists for the well known, high quality brand of McMurdo EPIRBS and PLBS (personal locator beacons). McMurdo are not the cheapest brand on the market but when it comes to servicing (changing the battery at replacement time) there is a full service facility available to do this as well as test the unit before it goes back into service. There are a range of beacons including float free options for offshore vessels.
KIWI PROP
Kiwi prop is a brand of feathering props for yachts, designed and made in NZ. These props have independent feathering blades constructed from glass reinforced plastic. These props are made in a range of sizes in 3 and 4 blade options to fit shaft installations as well as sail drives. The plastic blades are sometimes frowned upon but they are extremely strong and, as the majority of the total mass of the prop is in the metal hub, they operate extremely smoothly. These props are exported world wide and are installed on some of the worlds' well known production yachts.
ANCHOR WINCHES and ANCHORS
We can supply, as well as fit, anchor winches, chain, ropes and anchors to suit your vessel, be it power or sail.
ELECTRONICS
We can source and supply any electronics you may require, whether it be an autopilot, echo sounder, radar, chart plotter or wind gear for your yacht.
POLISHING AND CLEANING PRODUCTS
As we clean and polish boats as part of our business we stock all the products necessary for this operation. We can sell you anything required for you to do the job yourself, as well as advise you how to do it. We use and stock MEGUIARS polishing and cleaning  products.
GENERAL ITEMS
We stock Tridon stainless steel hose clamps as well as hose for bilge lines and toilet plumbing.
We stock a wide range of Jabsco impellers as well as Rule pumps, float switches and non return valves
We stock Klingers gland packing in the most common sizes
We can source and supply most other products you may be interested in, with our wide range of quality suppliers
Contact us today!
For a friendly chat or just some advice about your boat, feel free to contact us now.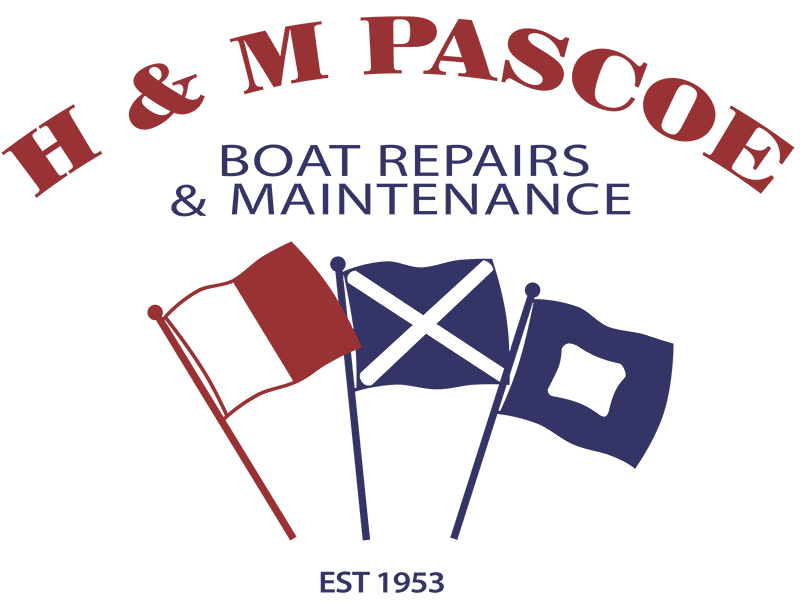 H & M Pascoe Boat Builders
H&M PASCOE BOAT BUILDERS LTD
1 DUNDAS ST
WHITIANGA 3510
Email info@hmpascoe.co.nz
A/H 07 866 5866
1 DUNDAS ST
WHITIANGA 3510
A/H 07 866 5866
Mitch   0274852046
mitch.pascoe@xtra.co.nz
Phyll   0274852036
phyllpascoe@xtra.co.nz