The Team
We consider ourselves very fortunate to have a great team working with us. Below are photos and a bit of background for both Mitch and Phyll, as owners of the company, Karl, our leading hand, & Mattias. They have both been with us for quite a few years.
As well as the core team of four, we also have Scott and Neil working for us, with an occasional part timer when needed. When we are going into a Christmas period we usually have 2-3 part time helpers which means we get through the work as quickly & efficiently as possible.
Scott joined us in August 2017 and is a great all-rounder, able to help out in a lot of areas.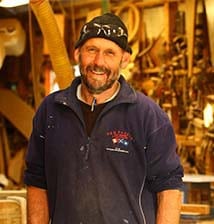 Mitch Pascoe
Director
Mitch's interest in boats started as a small child, something handed down from his father Howard. From playing with model yachts & learning to row a dinghy at an early age, things developed into learning to sail & generally playing about in boats. After finishing school at Mt. Albert Grammar & not knowing where to go from there he moved into the fishing industry.
After some 2 years, & his parents not wanting him to be a fisherman for the rest of his life, he became an apprentice diesel mechanic. After he gained his qualification he decided once again to become involved with boats & worked with Howard.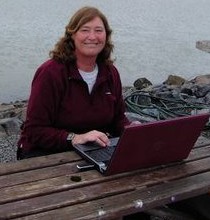 Phyll Pascoe
Administration
Phyll has been in the service industry all her working life, starting in the BNZ, then to Bond & Bond, then moving to the shipping freight industry for a few years. Then she spent 16 years organising the freighting of horses, deer & other livestock by air, including being lucky enough to travel with them on many occasions.
After such an interesting job became old hat, she became a Sub 60 courier for a few years until the Auckland traffic became unbearable.
Phyll moved to Mercury Bay in 2003 & met Mitch a year later, becoming his life partner until they married in January 2015.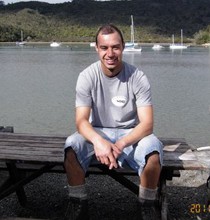 Mattias Toia
Marine Painter
Mattias grew up in Paihia & later Whangarei. He has been involved in the Marine industry since 2002 when he started working at Astral Yachts/Friendship Yachts. It was here that he was introduced to marine painting and developed his skills in this area working on eight world class Friendship 40's as well as a long list of other, privately owned yachts.
He worked there for 6 years before moving onto Pacific Gloss where he gained more experience in Boatyard work & marine re-paints & touch-ups.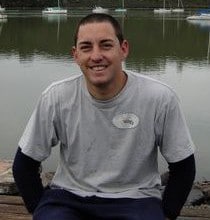 Karl Storey
Boat Builder
arl grew up in Whangarei. He has been boat building since 2000 and did his apprenticeship at Austral Yachts/Friendship Yachts. During that time he was part of the team that built & fitted out boats such as 100ft Sportsfisher, "Lanakai 11", 72ft Warwick cruising yacht "Concerto", 15 World Class Friendship 40's, a Friendship 53ft and 72ft Dixon design " Hanseat 111V".
He decided he needed a change, so he then worked for Geoff Locke Cabinet Makers, making some of the cabinets for a Friendship 75, until he made the move to Whitianga with his wife, Cushla & started working for H&M Pascoe Boat Builders Ltd in January 2009.
Contact us today!
For a friendly chat or just some advice about your boat, feel free to contact us now.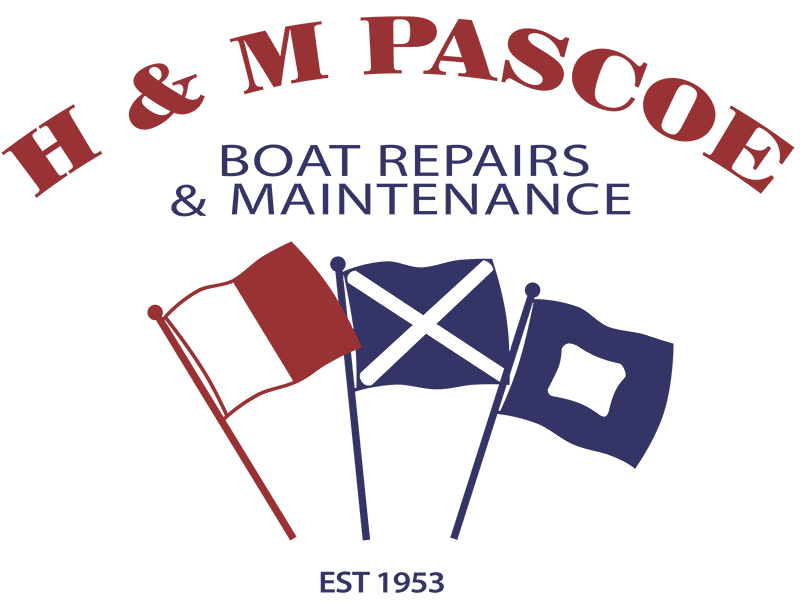 H & M Pascoe Boat Builders
H&M PASCOE BOAT BUILDERS LTD
1 DUNDAS ST
WHITIANGA 3510
Email info@hmpascoe.co.nz
A/H 07 866 5866
1 DUNDAS ST
WHITIANGA 3510
A/H 07 866 5866
Mitch   0274852046
mitch.pascoe@xtra.co.nz
Phyll   0274852036
phyllpascoe@xtra.co.nz