Antifouling & Propspeed
With our long history of boat painting and applying marine coatings we have established that the best way of applying all our antifouling is by airless. This is the preferred method by the marine industry for the customer to get the most value for their money with regards to the performance & life of the coating. As this is a core part of our business & we have been doing this for the last 20 years at the Whitianga Marina hardstand, we can proudly say we are experts in the field.
We use a range of antifouling's depending on the vessel use and what substrate the paint is being applied to. With alloy boats, or appendages such as sail drives or stern legs, there is a requirement to use a copper-free antifouling paint, as application of a copper-based paint will cause serous corrosion problems with alloy components. A trade-off for this is that the copper-free paint does not last as long as the copper-based paint hence a build-up of growth happens much more quickly, especially in areas of severe fouling. Unfortunately, there is no other answer than to paint the affected parts more often.
We are an area approved applicator of Propspeed which has set the industry standard for self-cleaning coatings on props, shafts, struts, rudders and trim tabs. This has solved much of the problem with the fouling of stern gear etc. For it to work as it's designed it needs the boat to be used on a regular basis to wash off any fouling growing on the Propspeed. If the vessel is not used for a long period of time the fouling will actually eat through the Propspeed and attach itself to the metal underneath. As the Propspeed is very soft it is also prone to mechanical damage, such as the props being too close to the bottom and damage from ropes, seaweed etc. If it's used as designed its certainly a very good answer to a long existing problem.
The question is often asked. What is the best antifouling and what is best – hard or soft?  The answer is basically –  they all work as long as it's put onto the specs given by the paint manufacturer. As stated above, copper free doesn't work as well as copper antifouling. Hard is good if you want to scrub it regularly (as in a racing yacht) but does build up over time unless time is taken to sand it well before recoating. A soft or ablative antifouling is easier to sand back at recoating time but doesn't like being scrubbed often as it reduces the life of the coating considerably.
Self-polishing coatings are another matter again and will keep themselves clean if the boat is used regularly, and, if applied correctly, will give a long service life. But they don't like being scrubbed as they will disappear quickly with a short life. We will not apply them unless the boat owner is prepared not to scrub them.
Slime on antifouling is a fact of life. One can scrub the boat but it will be back in a month. Sadly, even though the paint is working, there will still be a slime build up.
Fouling build up (Barnacles and tube worm etc.) is another matter. The basic fact is, if the boat is painted correctly with the correct amount of paint on a regular basis, this fouling will not grow. This fouling only builds up when the coating is exhausted. Just because the bottom has still got paint colour on it doesn't mean fouling won't grow if the biocides in the paint has gone.
Propspeed. This product works as a biocide free non-stick coating and, if the vessel is not used, fouling will build up. If the vessel is used regularly it will keep clean. It's often wondered why we also Propspeed rudders, trim tabs etc. It's not because we are selling it; it's because we have tried antifouling these parts and paint does not stick to stainless steel and falls off. What's left is hard to remove and tidy up before recoating. Antifouling is toxic to grind and requires additional costs such as containment and extraction equipment to meet the new EPA rules, something that Propspeed doesn't as its a nontoxic coating and it's easy to remove -both cost benefits to the customer in the overall plan.
Contact us today!
For a friendly chat or just some advice about your boat, feel free to contact us now.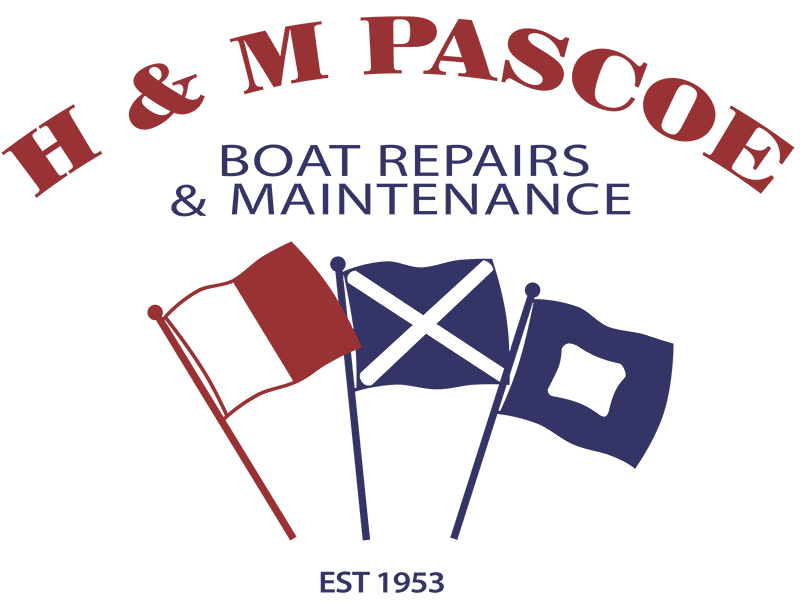 H & M Pascoe Boat Builders
H&M PASCOE BOAT BUILDERS LTD
1 DUNDAS ST
WHITIANGA 3510
Email info@hmpascoe.co.nz
A/H 07 866 5866
1 DUNDAS ST
WHITIANGA 3510
A/H 07 866 5866
Mitch   0274852046
mitch.pascoe@xtra.co.nz
Phyll   0274852036
phyllpascoe@xtra.co.nz