Trailer Boat Repairs
Along with moored boats come associated costs such as mooring, antifouling and regular servicing that needs to be done when the boat is hauled; another additional cost.
As a consequence, many people have opted for trailer boats which can be stored out of the water or in a dedicated shed. These boats are either constructed from alloy – painted or unpainted, or GRP which is gelcoated. Unfortunately sometimes these boats get damaged during transport or loading off and on trailers. Some are even unforunate enough to be involved in road accidents while being towed on the highway. We undertake various trailer boat repairs including re-paints, gelcoat & paint touch-ups, supplying and fitting anchor winches, anchor rope and chain and rot repair plus we offer a cleaning and polishing service.
A common cause of damage is to the keel area, either from the trailer or the boat being run ashore during normal use. A sandy beach is very abrasive and, if run ashore on a regular basis, it won't be long before the forward keel area is down to bare fibreglass. To help overcome this we are able to supply and fit a product known as Keelshield which is glued to the area in way of the keel to prevent this damage. It is basically a heavy strip constructed of flexible plastic which is highly abrasion resistance and protects the keel area.
To prevent trailer  damage one should regularly check the rollers on the trailer to ensure they are all working and adjusted to fit the boat. Damage caused by the trailer is often not noticed until sometime later, and that's a good reason to check everything on the trailer before putting the boat back on the trailer after use.
We can carry out modifications and alterations to instrument panels to enable any new gear you have bought to be fitted, as well as supply & fit sounder transducers, rod holders, down riggers, replace deck hatches, anchor fairleads & winches  etc.
Contact us today!
For a friendly chat or just some advice about your boat, feel free to contact us now.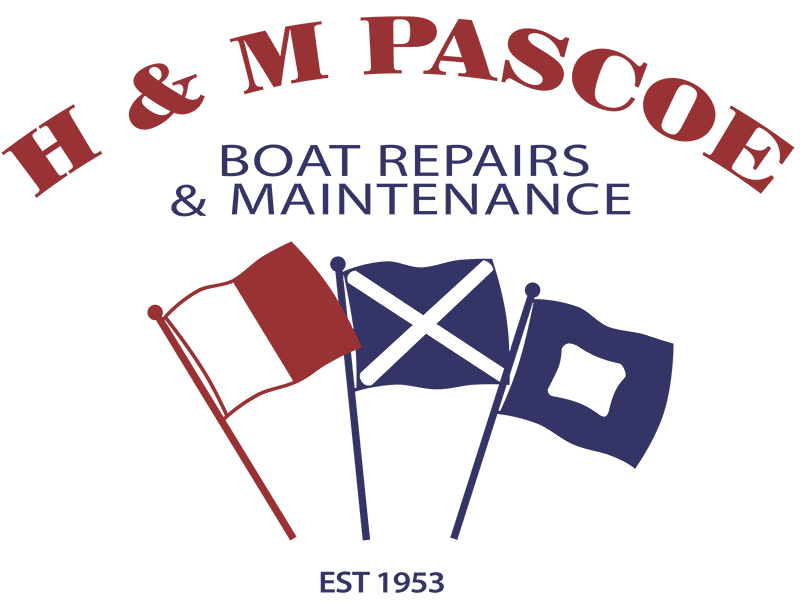 H & M Pascoe Boat Builders
H&M PASCOE BOAT BUILDERS LTD
1 DUNDAS ST
WHITIANGA 3510
Email info@hmpascoe.co.nz
A/H 07 866 5866
1 DUNDAS ST
WHITIANGA 3510
A/H 07 866 5866
Mitch   0274852046
mitch.pascoe@xtra.co.nz
Phyll   0274852036
phyllpascoe@xtra.co.nz