Karl grew up in Whangarei. He has been boat building since 2000 and did his apprenticeship at Austral Yachts/Friendship Yachts. During that time he was part of the team that built & fitted out boats such as 100ft Sportsfisher, "Lanakai 11", 72ft Warwick cruising yacht "Concerto", 15 World Class Friendship 40's, a Friendship 53ft and 72ft Dixon design " Hanseat 111V". He decided he needed a change, so he then worked for Geoff Locke Cabinet Makers, making some of the cabinets for a Friendship 75, until he made the move to Whitianga with his wife, Cushla & started working for H&M Pascoe Boat Builders Ltd in January 2009.
His passion for boats started with his growing up playing on family & family friends' boats. He then became interested in the different boat designs & what makes them work. He decided to combine his talents of working with his hands & his interest in boats and become an apprentice boat builder. His qualifications are Certificate in Boat Building Composite Level 4 & Certificate in Boat Building Wooden Level 4. He also holds a Certificate in Exterior Marine Painting Level 4.
His other interests are: watersports – especially wakeboarding, any form of motor racing, racing go karts, restoring cars & spending time with his wife who has very similar interests. They have two young boys, Cooper & Isaac.
Karl is now our leading hand and we're very grateful to have someone so capable to take care of everything for us when we are away.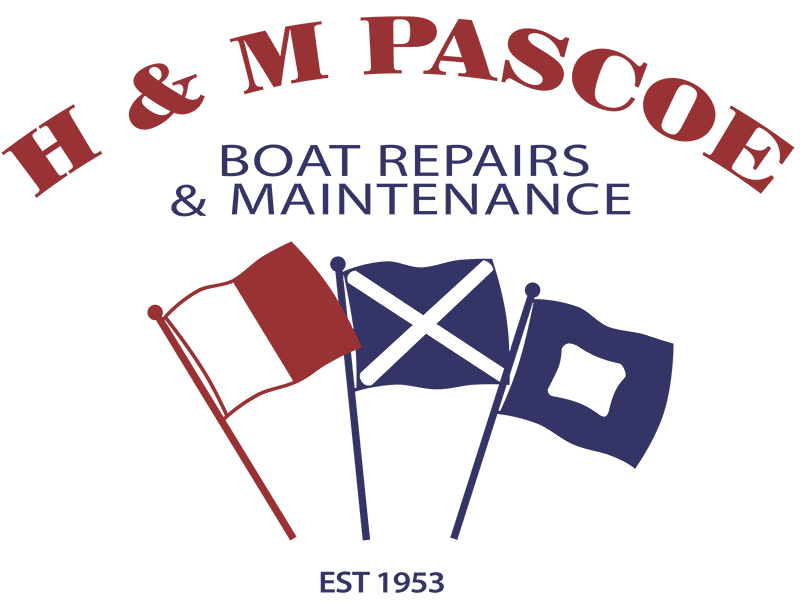 H & M Pascoe Boat Builders
H&M PASCOE BOAT BUILDERS LTD
1 DUNDAS ST
WHITIANGA 3510
Email info@hmpascoe.co.nz
A/H 07 866 5866
1 DUNDAS ST
WHITIANGA 3510
A/H 07 866 5866
Mitch   0274852046
mitch.pascoe@xtra.co.nz
Phyll   0274852036
phyllpascoe@xtra.co.nz